Bright Moments & Joy Soulvationers!
Join me this coming Sunday Morning, after my week hiatus taking in Soul Juice courtesy of Scandinavian Soul.com, for 2 hours of fabulous music and heavy dose of the Spread Love Vibe on #120 SOULVATION RADIO SHOW, on Floradio Floradiouk floradio.co.uk & tunein.com/radio/floradio-s196345/from 10am-12pm (GMT) 11am-1pm (CET) 5am-7am (EDT) 6pm-8pm (JST)
We open up Super Sunday with intoxicating NUJAZZ vibrations fromCHRISTIAN SCOTT QUINTET, Kermit Ruffins, Brian Auger, Lizz Wright,Aláfia & another terrific and forthcoming cut from Jesse Fischer fabulous LP Daydreamer!!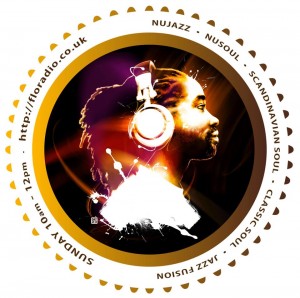 We go BACKTRACKIN' with 40mins of Righteous Soul with one from the 60s, and heavy soul offerings from the 70s & 80s, before we slide Under The Covers, with a trio of singalong Soul Covers from Incognito, Dave Koz &Ledisi. Can you name who sang the originals??
We end the show as we always do with forthcoming and current Nusoul grooves. Fresh out of the current bag are brand new cuts from The California Honeydrops, Peet Project, Kim Burrell, VenueConnection andAhmed Sirour (MUSIC). Sealed in for freshness are forthcoming tracks from scandinaviansoul.com favourite Nicole Willis & the Soul Investigators, & Herb Middleton.
So make sure your crumpets are toasted and buttered, your coffee dark and inviting, you open the window for some warm inviting breeze, as the SOULVATION RADIO SHOW gives you MUSIC HAZARDOUS TO A DEFEATED LIFESTYLE!…….‪#‎QualityMusic‬ ‪#‎scandinaviansoul‬ ‪#‎sundaymorningbusiness‬You can refresh your musical palette with show #119 and previous editions here: mixcloud.com/richchocolate/ soulvationradioshow.podomatic.com & iTunes t.co/hcqkKJ0N