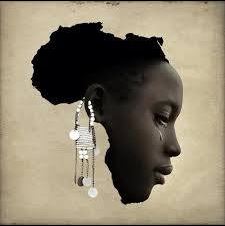 Syandene
(pronounced – See-Ahn-Dene)
WRITER
Having written for underground magazines such as The Rastafarian publication 'The Conquering Lion'The creative arts magazine 'RawMg' and more recently the community and arts publication 'Black Bright News'
PERFORMANCE POET/SPOKEN WORD ARTIST
-Previously she has had work published on the online poetry site 'DeepUndergroundPoetry.com' and Poetryspace.uk and has performed at Blessed Souls showcase/London. The Poetry Cafe/London. 'The Eclectic Arts Network Showcase/London. Beginner's Poetry Showcase/London and 'Da Poetry Lounge'/Los Angeles.
MUSICIAN/COMPOSER/PRODUCER/LYRICIST
Mentoring relatively unknown talent she has honed her skills as a producer, composer and lyricist over the years to create her third studio album 'The Poeticool Sessions' which is now out on itunes and Reverbnation. Her second visit to Da Poetry Lounge in Los Angeles in 2014 saw her introducing new material to a poetically intelligent audience. Her passion for the diverse and the eclectic musically is what drives her to research the vastly untapped areas of Broken Beats-Nu Jazz and underground music, with a view to stretching the listener mentally.
NUBIAN SOULED POETESS
More recently Syandene has founded the creative arts mentoring project Nubian Souled Poetess which is aimed; through the creative arts at mentoring and supporting the next generation of young people facing many life challenges. Whilst a young project in the early stages of construction Syandene is looking to build a constructive network of artists dedicated to mentoring the young www.meetup.com/NUBIAN-SOULED-POETESS
The project is also looking for individuals with core set skills as videographers, photographers, you tube entrepreneurs and writers/singer songwriters and any other creative arts skills to jump on board to realize a wider creative vision.
Links: www.facebook.com/sy4ndene
www.facebook.com/isis/osiris – www.reverbnation.com/syandene~spoken. – www.youtube.com/sy4ndene – amaneshekato-44-tumblr.com – www.mixcloud.com/syandene