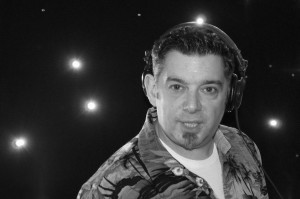 I attended Secondary School & College in Stevenage. This is when theMusic came into my Life.
Quickly moving from  buying  7″ Records to 12″- 45's then to 12″- 33's imports. Also during this time I helped organise trips to Clubs, Concerts & Caister Soul Weekenders.
Then, through natural progression became "A box Boy" with a few Sound Systems and Road Shows.
Moving back to London for work in the early 80's, was the time of many happy hours Crate Digging in all of my spare time.  Living and working up the West End.
Getting married and starting a family meant time to move out of London at the middle the 90's. Coming back to North Herts.
Quickly getting back to helping a family member with his Road Show for a while then started collecting Kit for myself.
During this time I found myself with a prestige Residency for eight years.
With a number of moves in a short period of time I reluctantly sold my Sound System but also fell out of love with music for the first time in my life.
My lifelong friend Mr Eddie B invited me to flo Towers, on a Monday Night, to watch him present his Indulgence Show, which then became a regular part of my week. Meeting the Manager and different DJ's, chatting about music over a number of months led to my first Show – Saturday night Sunday morning The Night Vidule.
I now do the early morning Breakfast Show – Funk You Up, Monday to Friday, 8-10am.